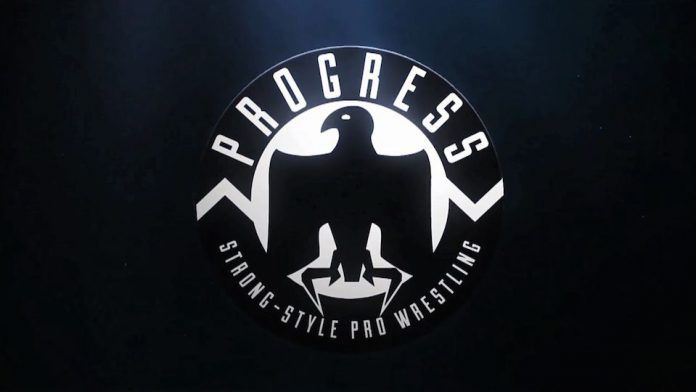 The following was issued to us:
FOR IMMEDIATE RELEASE
US investment for PROGRESS WRESTLING
The world of professional wrestling has seen their largest corporate merger and investment ever this year, with the combination of WWE and Endeavor, the owners of UFC, in what is a $22bn transaction.
This has also helped form the major backdrop to the emergence of All Elite Wrestling (AEW), owned by the Khan family, owners of amongst other assets, Fulham Football Club of the English Premier League, and promoters of what will shortly be the largest wrestling show in the UK for over 30 years, with a near sell-out at Wembley Stadium on 27th August.
From the glory UK days of Big Daddy and Giant haystacks, it appears that professional wrestling is experiencing some buoyancy, and this seems to be confirmed by a major overseas investment in what is the Europe's leading privately owned promotion, PROGRESS Wrestling.
The co-owners, Lee McAteer and Martyn Best have just completed a significant US investment from International Exchange of North America (IENA), a global leader in cultural exchange programs to and from the USA.
Both McAteer and Best are Associate Directors of another English football club, in Tranmere Rovers, and had combined their love of sport, entertainment and business with the acquisition of PROGRESS in late 2021. The recovery from the impact of the pandemic has seen sell-out shows across the UK, and activity in Dubai, Canada and USA, with ambitious plans scheduled for 2024, including the launch of their own wrestling content channel, DEMAND PROGRESS PLUS.
As McAteer said, "Martyn and I have always looked to bring the word professional into professional wrestling and part of this means good working practices, ambition and good partners. I have worked with IENA in the past and had built up a superb relationship with their CEO, Matt Buczek.
"Though he's a reformed Yorkshireman living in the States, Matt wanted to maintain our working relationship, and when Martyn and I shared our vision for PROGRESS, Matt could really relate to his awareness of the success of WWE and AEW, and though clearly of a much smaller scale, he could see the excitement that Martyn and I had.
"Matt, and IENA's investment will underpin the plans we have to grow PROGRESS Wrestling and especially our recently launched DEMAND PROGRESS PLUS service."
Martyn added, "Having met Matt I can see he has clear enthusiasm for wrestling and our plans to build up interest beyond the UK. IENA are a major player in Cultural Exchange sector, and I'm sure his business acumen will be invaluable as we grow globally."
From Matt's perspective, "I've known and worked with Lee McAteer for many years from his AmeriCamp days and I know he has great energy and ambition to grow any business. I had been looking at areas whereby we could keep our working relationship strong, and the combination of Lee, Martyn and me and my partners' collective experience is an exciting cocktail.
"Having lived and worked in the USA for over 20 years, I've seen the huge popularity of WWE, and with PROGRESS having been a recent media partner of WWE which I watched on Peacock TV, it was clear that the opportunities for growth were very strong."
This investment is an opportunity for PROGRESS Wrestling to branch out to North America, have an office in the New York area and diversify their wrestling horizons into new territories with a core focus on North America for growth.