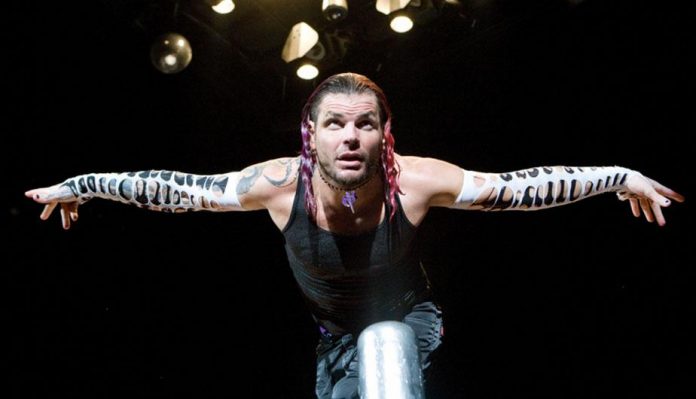 PWInsider is reporting that former WWE Champion Jeff Hardy was in Birmingham, Alabama on Tuesday for an evaluation of his surgically repaired shoulder after he tore his labrum and his rotator cuff in October.
If you recall, the Raw Superstar suffered the injury during a six-pack match in October 2017.
By doing a quick search, recovery from rotator cuff surgery is typically 4-6 months, although in some cases it can take up to a year. If Hardy is in the 4-6 months category, he is nearing the early range of a possible return.