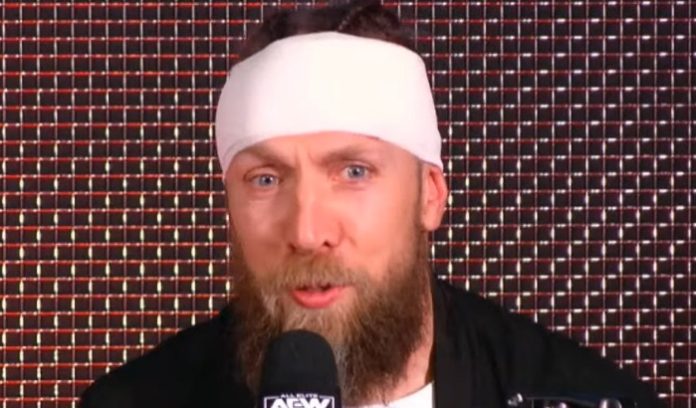 Zack Sabre Jr. wants his match with Bryan Danielson.
During a recent backstage interview after a match in Japan, the NJPW Television Champion spoke about how he is nervous that "The American Dragon" will get injured before their scheduled dream match at AEW Wrestle Dream 2023 on October 1.
Featured below are some of the highlights from the interview where he touches on this topic with his thoughts.
On how he is worried Danielson will get injured before the match happens: "Wrestle Dream is coming up in a couple of weeks. I'm really looking forward to it. But I'm a little anxious about it. I'm a little nervous. WrestleDream is in two weeks. But I'm not nervous. I'm not nervous to wrestle the great Bryan Danielson. No, I'm nervous that Bryan Danielson won't even make it to the match. Because at this point, a strong gust of wind will disintegrate Bryan Danielson, won't it?"
On how he hopes AEW wraps Danielson in bubble wrap so he can make it to Wrestle Dream in one piece: "So AEW, I've got a firm request for you. Make sure he gets to the bloody match. I don't care if you need to wrap Bryan from head to bloody toe in bubble wrap. He's got a broken arm. It was broken. Rather than putting that back in cast up, how about me mummify him in plaster cast? Better still, let's get a bloody Zorb ball, and let's make him sleep in it. Because this match will happen, Bryan. You chickened out last year. Well, this year it will happen. AEW, make sure it bloody happens. Because all the talk, all of the talk coming out, 'Oh, the mighty Danielson won a match with a broken arm. How incredible.' But you idiots, you cretins are looking at it from the wrong perspective, aren't you? Because if Bryan Danielson broke his arm winning a match, think about the state of him when he loses a match to me, Zack Sabre Jr, the best technical wrestler in the world. You've got two weeks, daring. Stay in one bit."
Check out the complete interview via the YouTube player embedded below. H/T to Fightful.com for transcribing the above quotes.