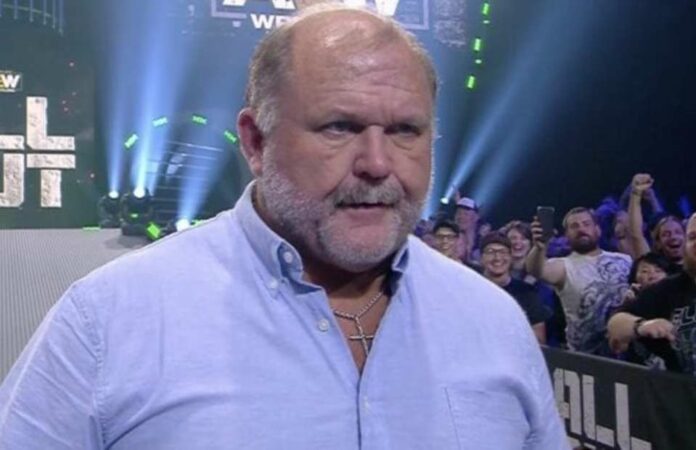 WCW didn't see The Hollywood Blondes as big stars.
Thankfully, WWE did.
Arn Anderson reflected on the latest installment of his "ARN" podcast about the rise of "Stunning" Steve Austin and "Flyin'" Brian Pillman as "The Hollywood Blondes" in WCW during the early 1990s, and how the company didn't view them as big future stars.
Featured below are some of the highlights from the show where he touches on this topic with his thoughts and shares his memories.
On The Hollywood Blondes (Steve Austin & Brian Pillman) and their WCW Tag Team Title win: "Yes, they did. That was great manipulation of the referee, of the partner of the situation where they were, you know, in the ring, what position they were in, capitalizing on the referee's back being turned. It was vintage heel stuff. Pillman using his flying high-flying abilities is now blowing up on him. That's how you keep your same style, and you do your same stuff. It just has different outcomes, and you put it in different places. So those guys were getting better every time they wrestled together. And it picked up the pace as far as being a quicker pace match because these guys were in great ring shape."
On WCW officials not seeing The Hollywood Blondes as big singles stars: "I think that's what it was. I don't think that they looked at them as single mega stars, and when they put them together, boy, they just took advantage of it and made it a great team."
Check out the complete episode of the show at Spotify.com. H/T to WrestlingHeadlines.com for transcribing the above quotes.