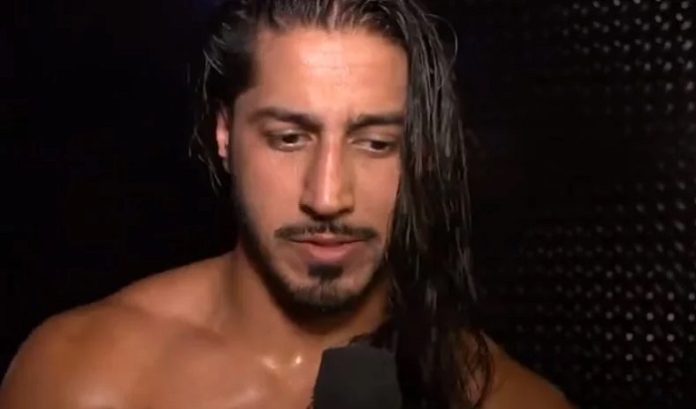 If GUNTHER was going to lose his WWE Intercontinental Championship at some point before now, when should it have been?
Mustafa Ali has a definite opinion.
The WWE NXT Superstar recently appeared as a guest on the "WWE Die Woche" Instagram show for an interview, during which he spoke about how he felt he should have defeated GUNTHER at the WWE Night Of Champions 2023 premium live event in Jeddah, Saudi Arabia back in May.
"I'm very disappointed in the result (losing to GUNTHER at WWE Night of Champions)," he said when reflecting on their match at the WWE PLE earlier this year. "Obviously, I thought if there was ever a time to defeat GUNTHER, it would have been there."
Ali continued, "A guy with 'home field advantage' so to speak and I think it's been a long time since WWE's done that ultimate underdog story. I still have the image of 1-2-3 Kid defeating Razor Ramon on Raw and just the impact that had. I don't think it would've hurt GUNTHER at all. I think it would have really helped me. But you know, unfortunately, I fell short. There's a reason why GUNTHER is the Ring General. I did have him. There was like two-and-a-three-quarter-seconds, the whole world believed for a second it was gonna happen. But we live to fight another day my friend."
Check out the complete interview via the Instagram post from the official WWE Deutschland page embedded below. H/T to POSTWrestling.com for transcribing the above quotes.