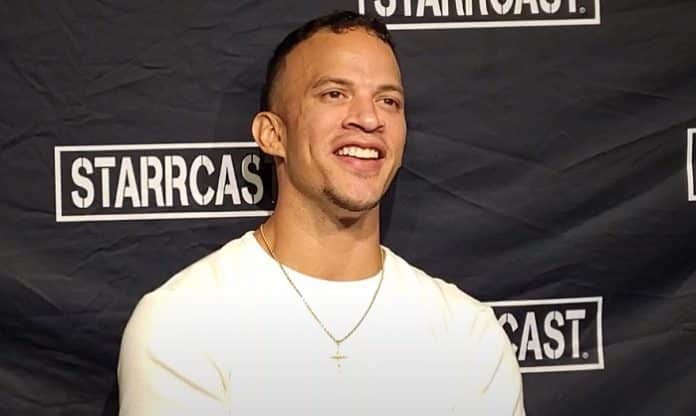 Toni Storm told The Daily Star during an interview last month that if she were to ever have a match against Ricky Starks, she would mess him up.
While at STARRCAST VI over the weekend in Chicago, "Absolute" Ricky Starks was asked about those comments.
"I feel like when I hear these comments…there's always a sense of longing for me," he said of Storm. "I think Toni, she just wants attention, she wants me to give her attention, and I'm okay with that. I understand that I'm a strikingly handsome person, and I get that."
Starks continued, "I get why some women would be up in arms about things like that, but I don't think I would give her a Roshambo because that would mess up her face. I would give her a spear that way…you can recover from that. It's like a three to four week type recovery."
Check out video of Ricky Starks' appearance at STARRCAST VI via the YouTube player embedded below. H/T to WrestlingHeadlines.com for transcribing the above quotes.