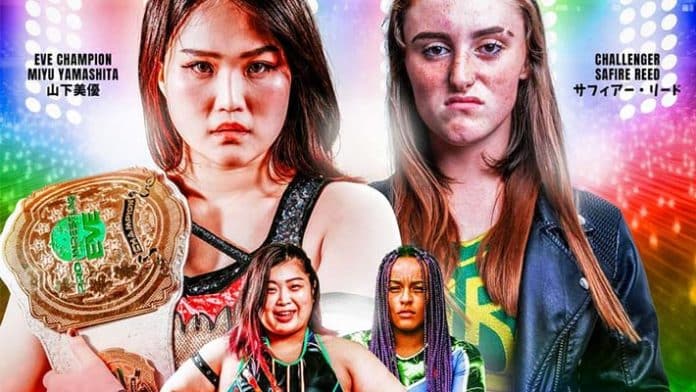 Pro-Wrestling: EVE put on two fantastic shows in 1 day at The Dome, Tuffnell Park as part of their annual Wrestle Queendom event.
The company, known for showcasing some of the best professional wrestling around, showed that their roster of 'Women Superheroes' never disappoints.
Every wrestler and crew member involved made this a memorable event.
PWMania's Lee Tarrier (@leeseedub) attended both shows. Here are his top takeaways:
SAFIRE IS THE CHAMP!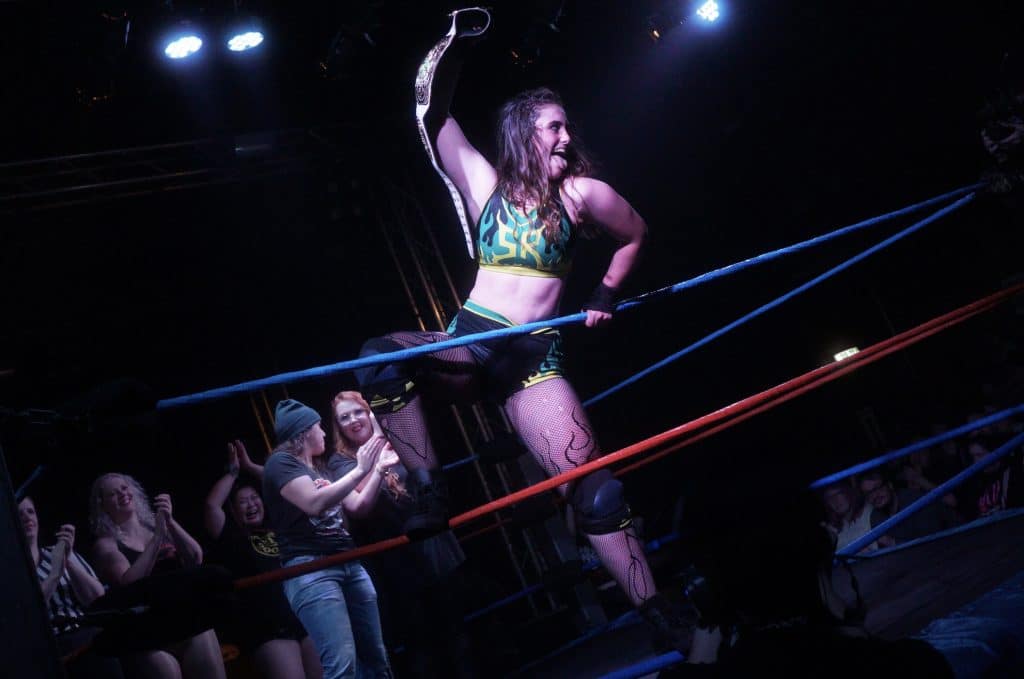 We spoke to a 19 year old Safire Reed earlier this year before she was getting set to take on Billie Starkz and it was clear her ambition, her drive and her willingness to do everything to be the best would mean she would get to the top. The fact she has done it so fast is not a surprise.
In a top encounter with legend, Miyu Yamashita, Safire found a way to beat the champion's undefeated streak in the company, even when her Show 1 opponent, Nina Samuels, tried to cause her problems.
Safire deserves everything she gets when it comes to success in professional wrestling. There is no doubt before the end of 2024, many around the world will be even more aware of her talent. For now, it's all about defending the title against Samuels on January 5th.
McKENZIE & JAYNE HAVE A WAR
Good God this was brutal and so worth checking out. Millie McKenzie has been an outstanding performer for years now, with one of the best German suplexes out there. However, in Emersyn Jayne, she came across an opponent who is ready to do anything in order to win.
Billed as a 'Fight To The Finish' this match truly was, with crazy high spots, brutal chair shots and blood staining the wooden floor of The Dome. The crowd ate this up and it was testament to two great competitors who really showed a different style that was enthralling from start to finish.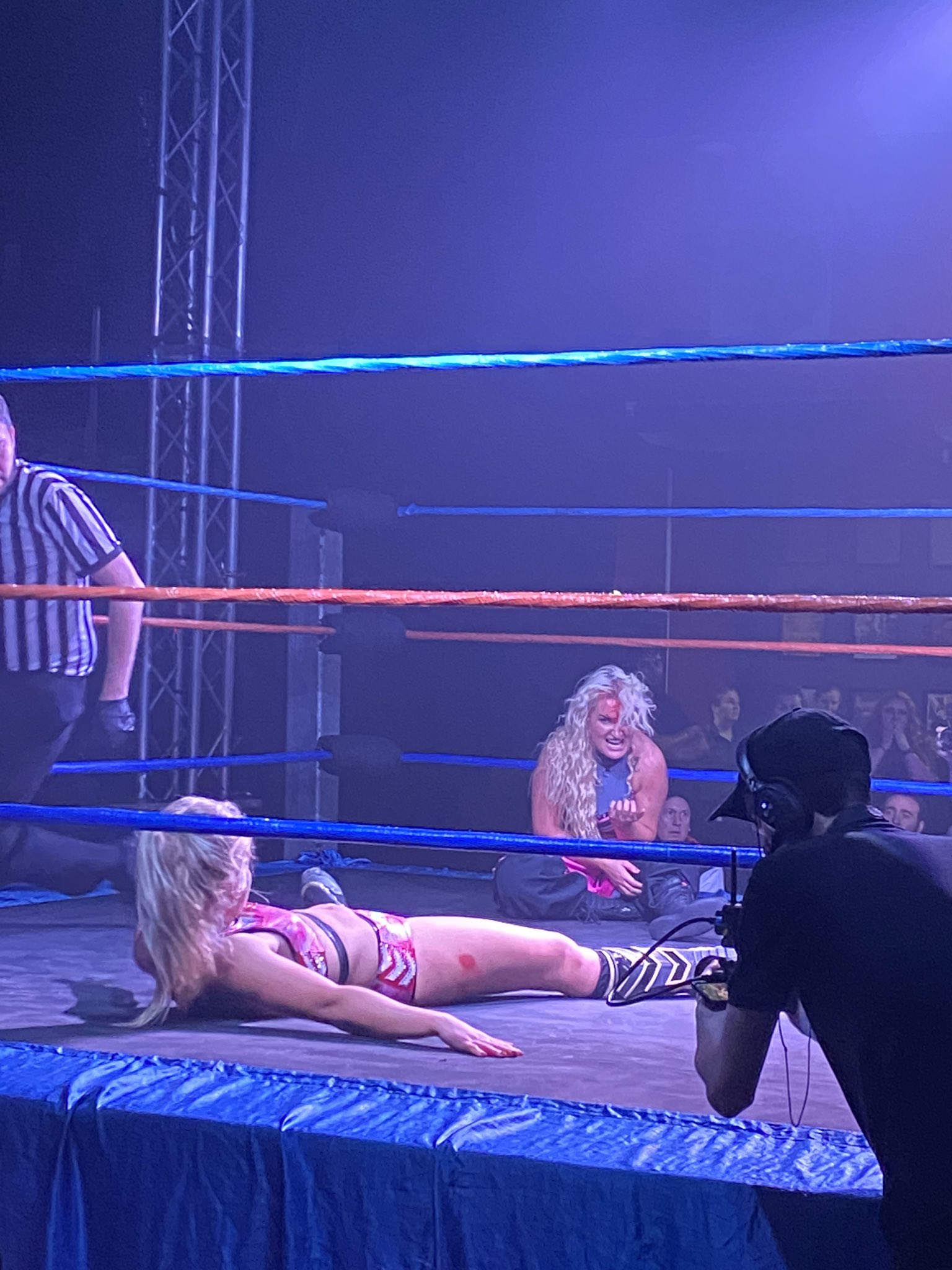 YUU WINS TWO DEFENCES
EVE International champion, Yuu, was on fine form, winning both her title defences across Shows 1 and 2. Defending against both Rhea O'Reilly and Rhio respectively, Yuu demonstrated a unique skill that blends power moves and the most unique out of ring dive I've witnessed in a long time.
It is great to see talent like Yuu doing so much with the title, defending it across countless promotions and building a tally of victories that should be respected by anyone. Yuu, who's next?
ROYAL TITLE CHANGE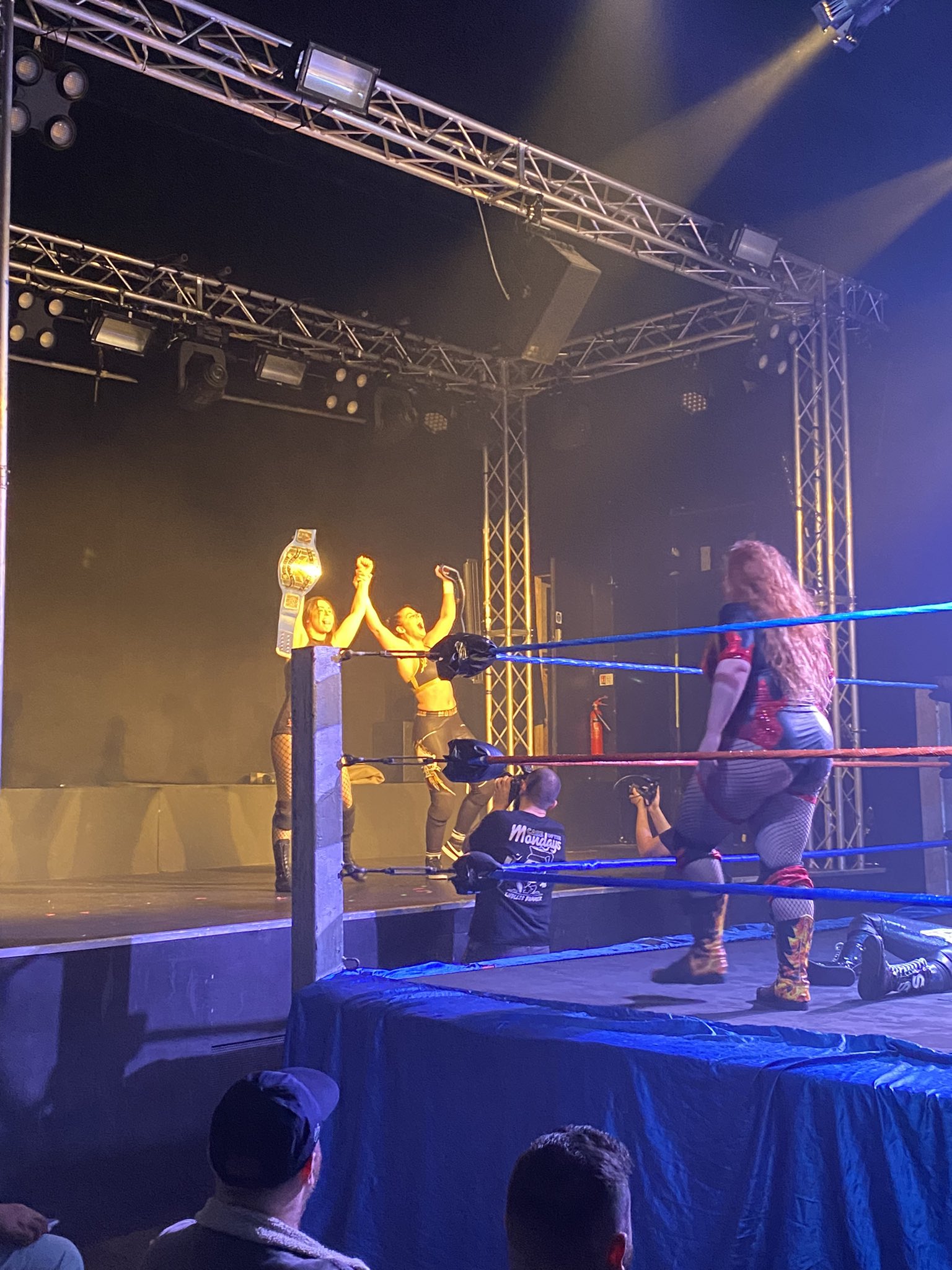 Charlie Morgan and Jetta are the NEW EVE Tag Team Champions, winning a fast-paced four way elimination tag match, defeating the teams of Kanji & Aleah James, champions Chantal Jordan and Nina Samuels & The Uprising.
This 24 minute match flew by, with the pace never letting up. Everyone involved deserves their flowers, with the result very surprising to me (I wanted Kanji and James to win). However, the match proved to show that the tag division is solid and there are a lot of interesting matches ready to go down as the Aces begin to defend their titles in 2024.
SKYE SMITSON CONTINUES TO SHINE
Smitson is doing great work across a number of companies, with both their in-ring and out ring work highlighting how good they are. A great bout with Su Yung in Show 1 was followed up by a solid following alongside Nightshade in the 4 way elimination tag match in Show 2, highlighting why with a strong, brutal submission style, Smitson is going to be collecting a lot of belts across 2024.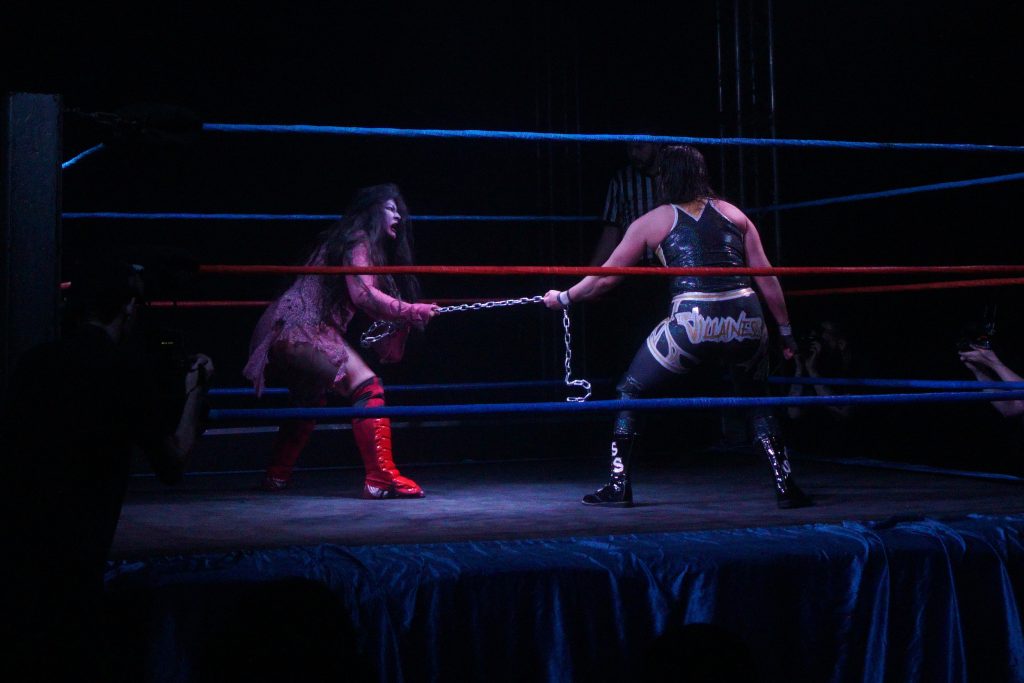 BIG LOVE TO DANN & EMILY READ
Pro-Wrestling: EVE is a fantastic company, with Dann and Emily Read integral to all the great action us fans see. The company and its ethos are full of positivity, warmth and progression. Highlighting the stars they have shows their passion for professional wrestling and the desire to make great shows with a great roster for fans, like myself and the hundreds at the show, to lap up.
It was interesting to hear Dann speak about the complexities of putting these shows on and, with it being the case at one point, Wrestle Queendom possibly being EVE's last ever show. Thankfully, that is not the case, with the Multiverse Rumble taking place on Jan 5th at Big Penny Social in Walthamstow.
My advice to any fan. GET YOUR TICKETS NOW!
WRESTLE QUEENDOM FULL RESULTS:
SHOW 1:
Su Yung defeats Skye Smitson (11:28)

Alex Windsor defeats Lizzy Evo (12:22)

Fight To A Finish:

Millie McKenzie defeats Emersyn Jayne (15:14)

Miyu Yamashita defeats Chantal Jordan (12:27)

Nina Samuels (w/Chantal Jordan) defeats Safire Reed by DQ (7:03)

EVE International Title:

Yuu (C) defeats Rhio (17:10)
SHOW 2:
Triple Threat:

Rhio defeats Alexxis Falcon and Emersyn Jayne (11:10)

EVE Tag Team Title Four Way Elimination:

Royal Aces (Charlie Morgan & Jetta) defeat Aleah James & Kanji and Chantal Jordan & Nina Samuels (c) and Aleah James & Kanji and The Uprising (Nightshade & Skye Smitson) (24:23) –

TITLE CHANGE !!!

Su Yung defeats Kasey (18:49)

EVE International Title:

Yuu (c) defeats Rhia O'Reilly (12:25)

EVE Title:

Safire Reed defeats Miyu Yamashita (c) (15:35) –

TITLE CHANGE !!!
Pictures: Lee Pitman/Pro-Wrestling: EVE/Grapple Theory/@yuu_tjp